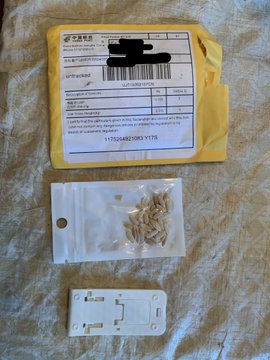 MYSTERY SEEDS MAY BE AN ATTEMPT TO HARM AMERICAN AGRICULTURE!
There have been reports circulating that American citizens are finding packets of unidentified seeds in their mailboxes and the FDA is warning that if anybody receives a package of these seeds, they should not be planted.
Even though nobody yet knows what the seeds are or what they might do, some experts are expressing fears that the seeds are invasive plants that can spread like wildfire and destroy agritultural crops.
This comes from CBS News:
https://www.cbsnews.com/news/seeds-from-china-mysterious-seed-landing-american-mail-boxes-usda-investigating-do-not-plant/
Maybe it is time for the Trumpster to expand his trade wars with China. Snark!
Maybe Trump should stop messing with China before they do something really nasty!